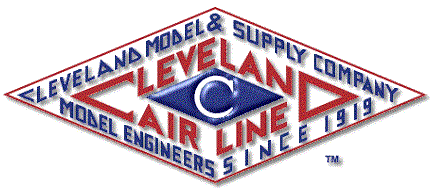 COPYRIGHT 1998 - 2016 CLEVELAND MODEL & SUPPLY CO., INC.
Privacy and Security Practices
Purveryors of fine Quality Model Airplane Plans
September 28

1912
United States Army Corporal Frank S. Scott became the first, enlisted, aviation fatality of the Army's fledgling air corp.

1920
First use of a retractable landing gear on an aircraft. The gear was a feature of the Dayton-Wright racer, which flew in the the Gordon Bennett Cup Race.

1924
The first, around-the-world flight was completed. The flight was completed at Seattle, Washington, U. S. A., by two Douglas World Cruiser aircraft.